Below depicts a typical Agile for Patriots (AFP) practicum utilizing Scrum, which is a single-team framework of one product owner, one Scrum master, and up to eight developers.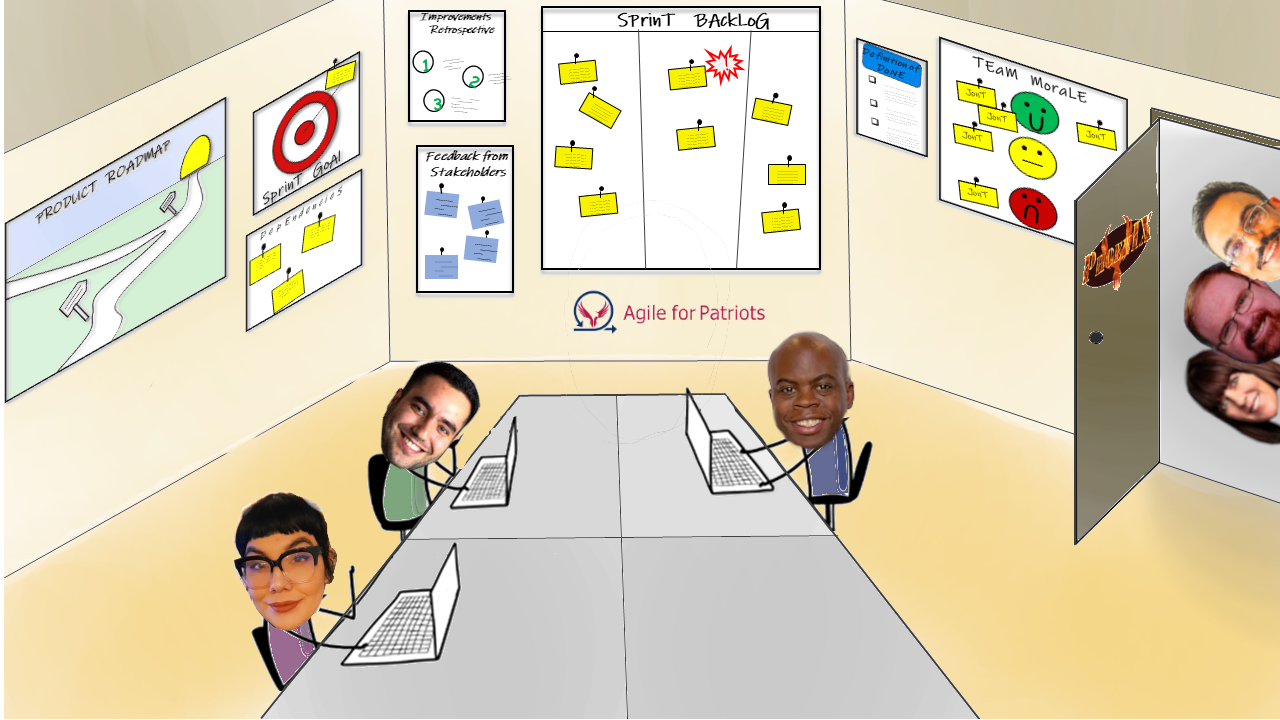 Building and enhancing the above framework, team PhoenIX utilized a Scaled Scrum framework known as Nexus to improve collaboration and cross-functional development amongst interdependent teams.
As depicted below, team PhoenIX's utilization of Nexus provided a remote global perspective that enhanced a viable understanding of the complexities across the product development industry.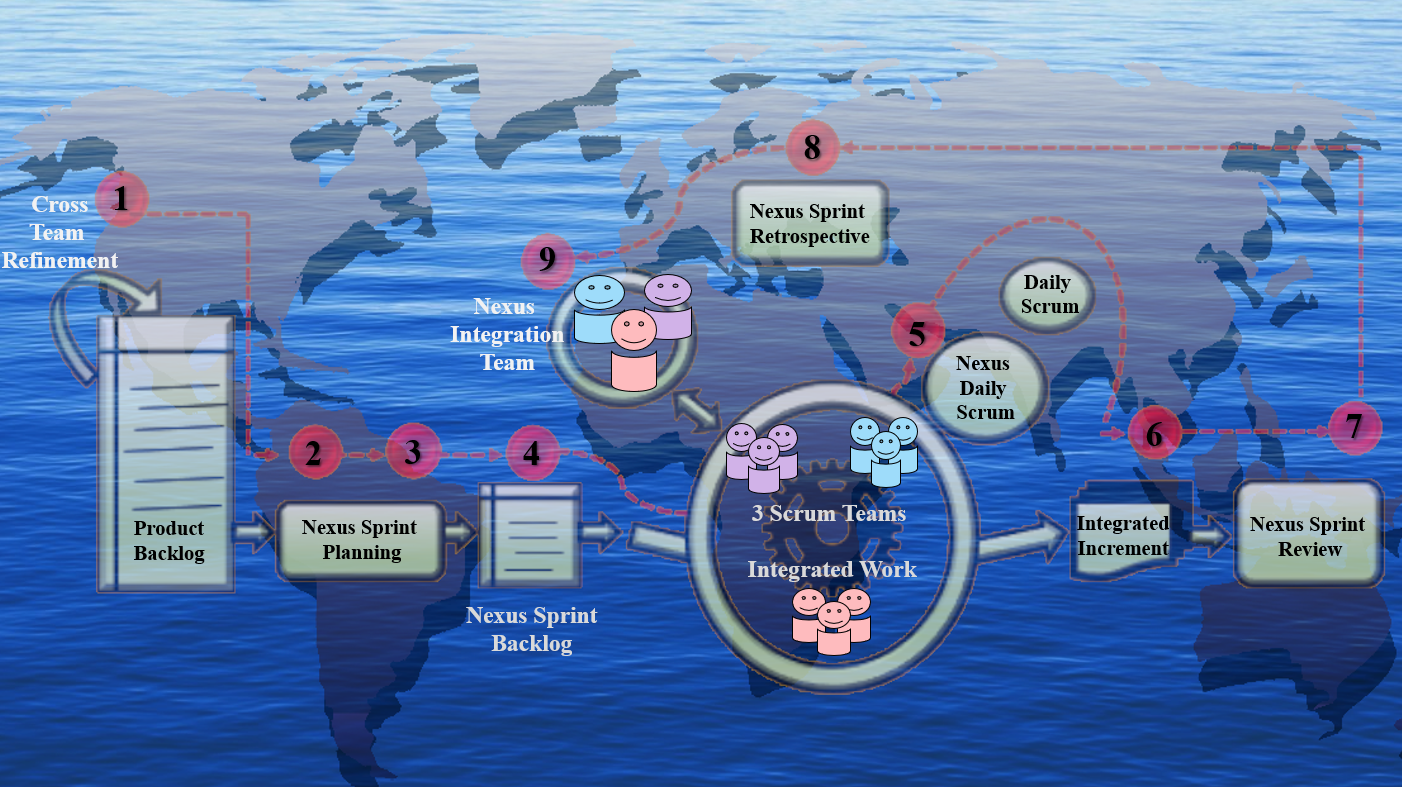 Three Self-Managing Teams Working Together as ONE
One Product ⬇
One Jira Project

One Roadmap

One Mural
One Confluence
One Goal ⬇
One Product Vision

One Definition of Done

One Culture

One Refinement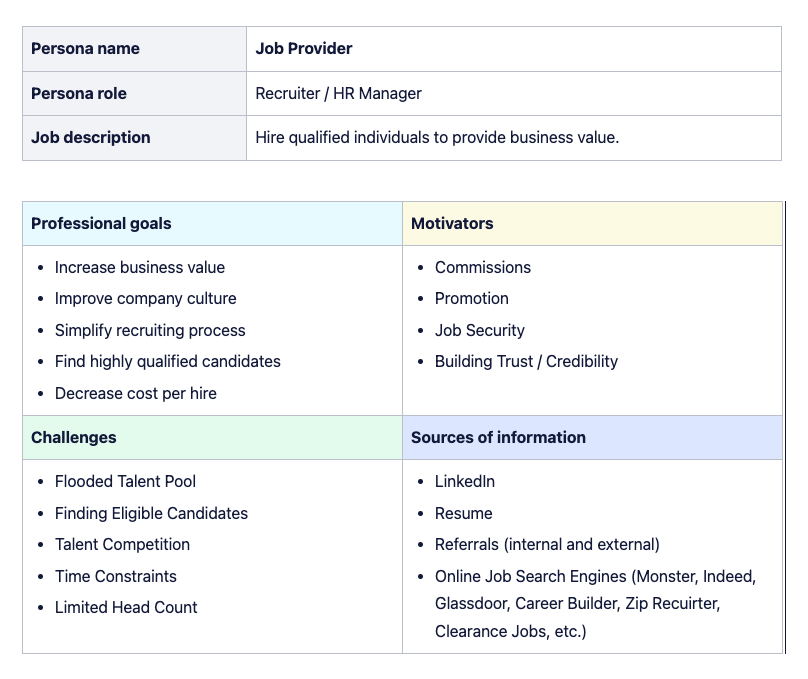 Three Scrum Teams One Cadence ⬇
One Calendar

One Backlog Refinement
One Release Forecast
One Sprint Planning

One Daily Scrum

One Sprint Review
One Retrospective
Embracing Challenges of a Global / Remote Nexus ⬇
Appropriately facilitating conflict resolution techniques was necessary to manage:
Siloed Thinking
Conflicting Outcomes
Conflicting Priorities
Unreliable Forecasting
Independent DOD Interpretation
Communication Gaps
Personality Conflicts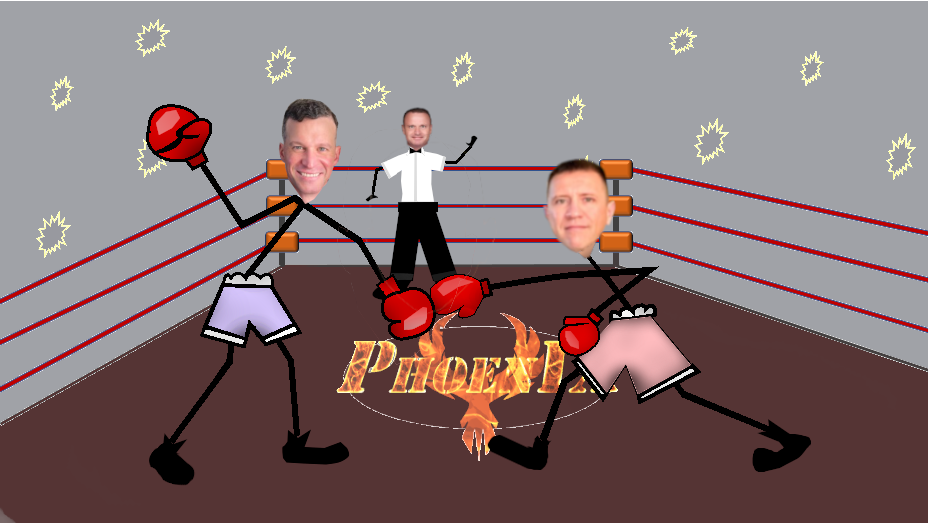 Software Development Artifacts ⬇
Product Backlog

Sprint Backlog

Product Increment
Insight Into Performance
Agile SDLC ⬇
Software Development Life Cycle (SDLC)

Requirement Gathering

Design

Development

Testing
Deployment
Review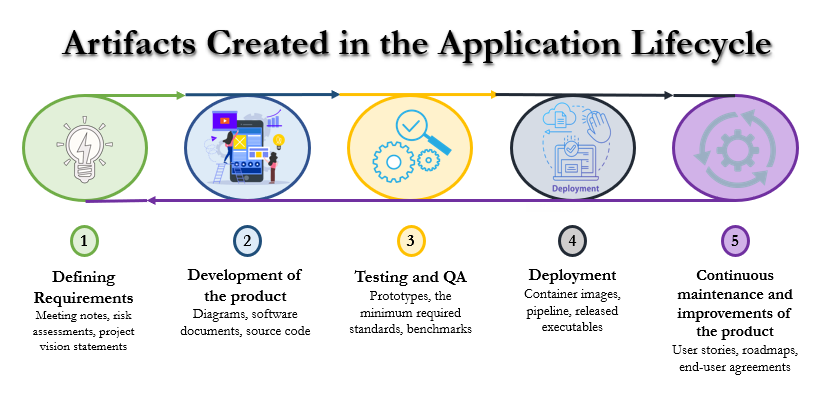 Three Cups of Tea ⬇
Productive, Insightful Conversations

Collaborative Relationship Building

Actionable, Open, & Honest

Positive and Productive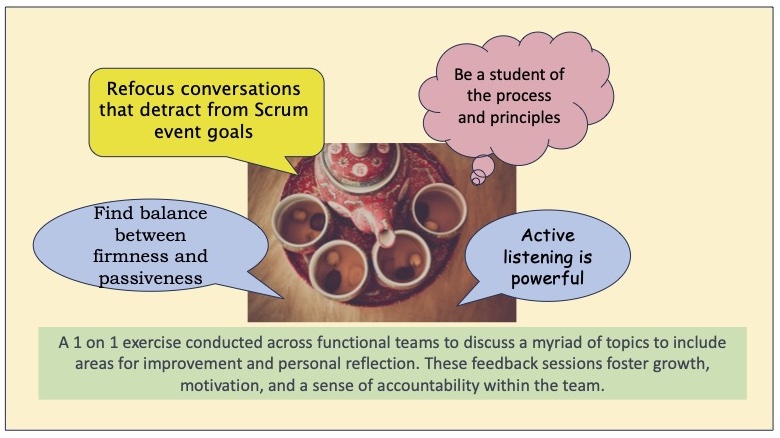 Certified and Experienced ⬇
Scrum Master Certification

Nexus Level Scrum Experience

Web Development

Conflict Resolution

Teamwork

Global Collaboration

Emotional Intelligence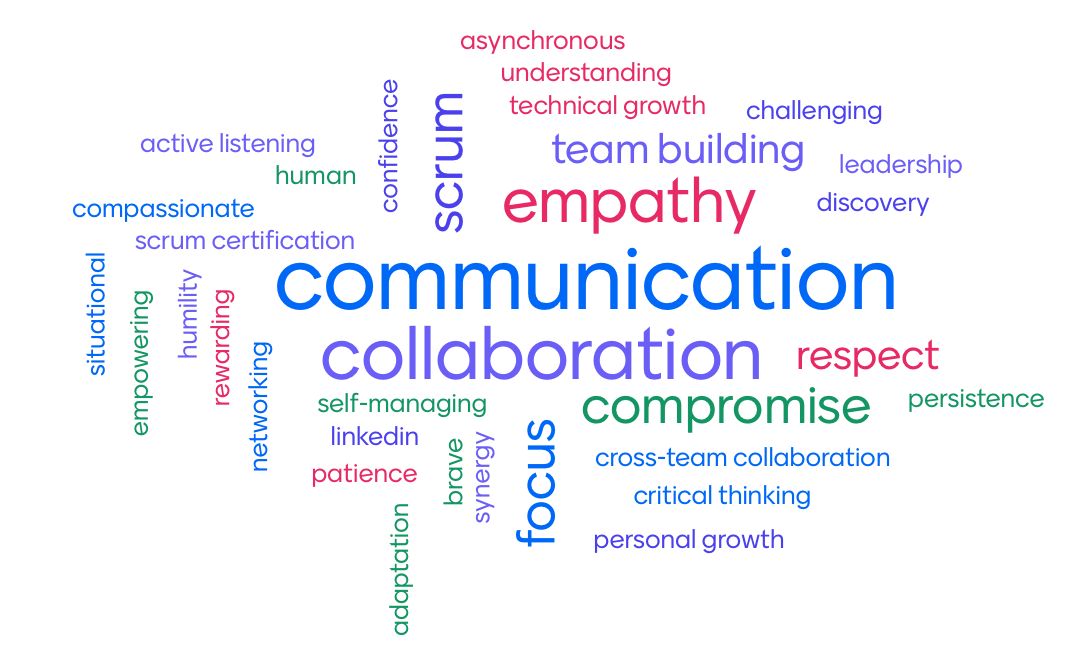 Tools and Software Utilized:
Thank You!
We would like to express our sincere gratitude to our classmates, Agile for Patriot's Team, and guest speakers for their invaluable contributions to our Scrum class and practicum. Your dedication, collaboration, and expertise have truly enhanced our learning experience.
We greatly appreciate the support, insights, and guidance you have provided. Your help has been instrumental in our growth and understanding of agile principles. We are excited to continue our journey together as a team.
Thank you again for everything!
We Accomplished!
We are proud to announce our remarkable accomplishments following the completion of the Introduction to Agile course, Applying Professional Scrum course, and the practicum. We successfully obtained our Professional Scrum Master certifications, demonstrating our deep understanding and proficiency with Agile Ways of Working. Furthermore, we effectively deployed a Product Release utilizing three distinct Scrum Teams by scaling Scrum using the Nexus framework, showcasing our ability to drive collaboration and deliver outstanding results. As a result of this experience, we have gained immense confidence in our skills as Professional Scrum Masters and Product Owners, ready to excel in an Agile Value Delivery environment.