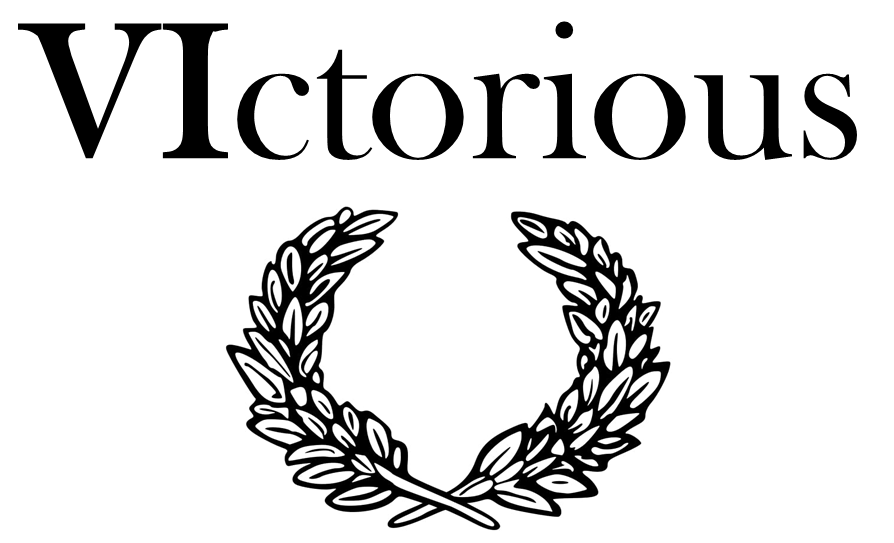 VIctorious is Agile for Patriots' sixth cohort. We are comprised of one Marine and four Army veterans, and one Army spouse. Our team gained valuable knowledge and experience using the Scrum framework during the two-week practicum.
Our team's diverse set of skills, ability to quickly self-organize, and build relationships helped us create a quality webpage on the Agile for Patriots' website while adhering to the Agile Principles.
"We Are VIctorious!"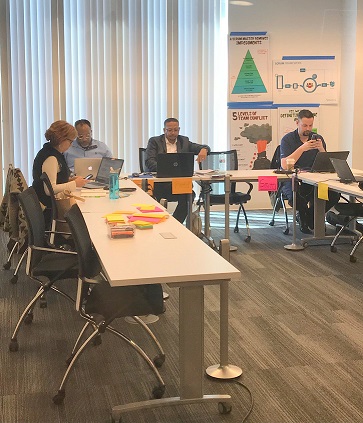 Our Agile Scrum Coach, Sponsor, and Mentor Ravi Verma of SmoothApps introduced Team VIctorious to the agenda and goals for the Agile for Patriots Practicum. Additionally, we launched Sprint one for our alumni webpage development.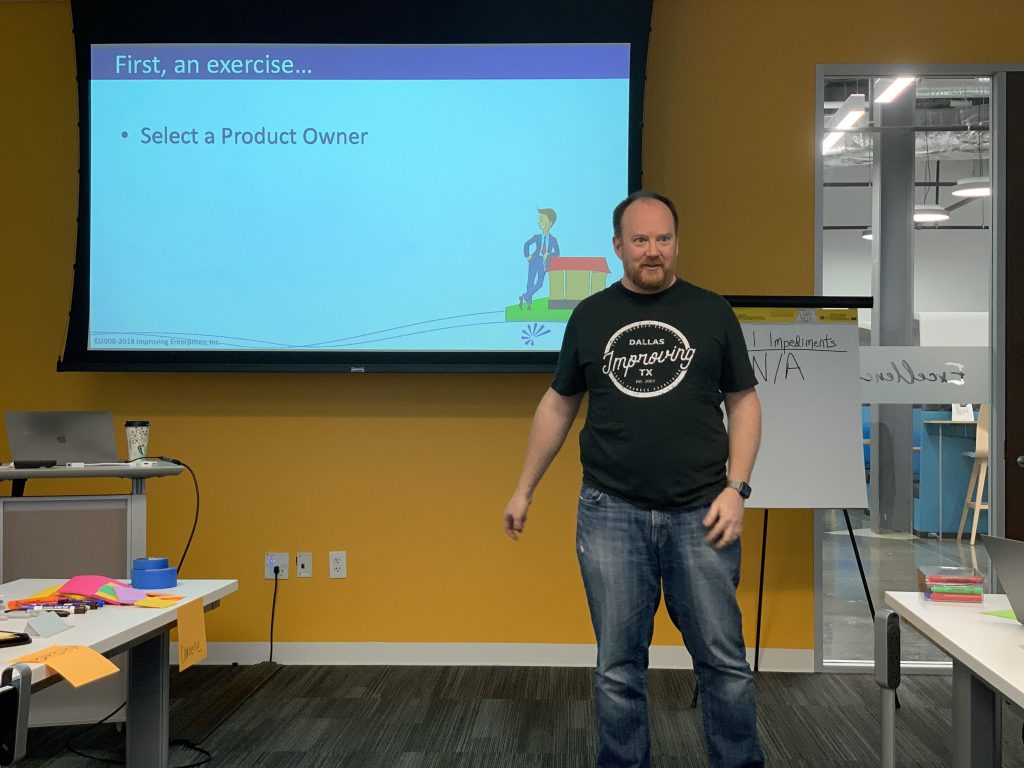 Today we learned about the Six Rules for Facilitation and Agile with Atlassian 101. Thanks to Don McGreal of Improving and Jeff Tillett of Cisco AppDynamics for providing the team with an excellent presentation. Jeff Tillett taught lessons in managing DevOps, infrastructure, and support services, including telecom, vendor relationship management, project management, mobile device management, asset and inventory management, and more.
We held our Daily Scrum and Sprint 1 Planning, selecting stories from the Product Backlog (PBI) for our Sprint Backlog. We created an initial Team Agreement, Definition of Done, Sprint Calendar, and Capacity. The Dev Team estimated the stories using the White Elephant method.
We started our Jira and Confluence Sprint 1 epic, stories, and tasks.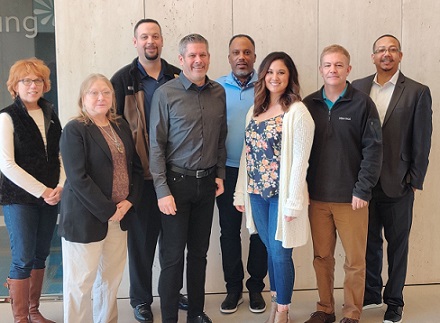 Awesome presentation today by Mark Lindsley, a Product Owner at Santander Consumer USA, and Crystal Edgely, a Senior Product Owner at Toyota Connected North America. In Day Three of the Agile for Patriots Scrum Practicum. Our guest speakers discussed the difference between a Product Owner and a Product Manager, along with some best business practices they have incorporated at their organizations.
Our Scrum team experienced the normal phases of teams: Forming, Storming, and Norming. We identified and refined our tasks and refined our stories with the Product Owner. Our Scrum Master coached us on Scrum Principles and Values and keeping to a time-box.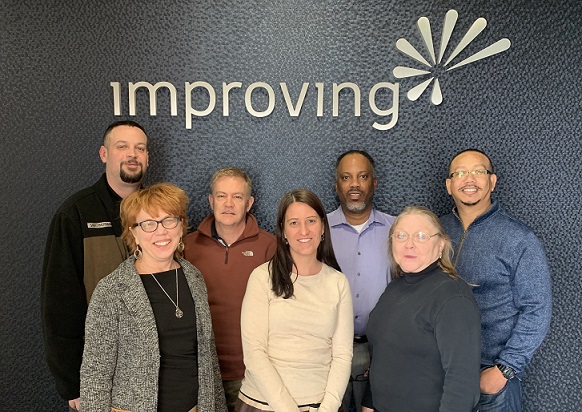 Team VIctorious is making significant progress on Day Four of our training. Today, we had the pleasure of receiving presentations from Jay Arbetter, Senior Vice President for Wealth Management at UBS; Tiffany Chu, Senior OT Project Manager at McKesson; and Jennifer Blatz, Senior Experience Designer and Researcher with Fidelity Investments. We learned how to build a strong professional network, how to be a great Scrum Master, and about the user experience in product design, respectively.
The Scrum Team developed content for the cohort's alumni including photos and LinkedIn link. We discussed design questions concerning how to present the website visually for a good UX experience.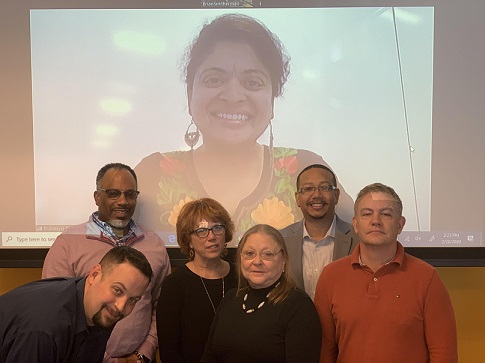 Team VIctorious successfully made it through our first week of the Agile for Patriots Scrum Practicum. Today, the team had two talented guest speakers. Derek Lane, a Lead Lean/Agile Enterprise Transformation Coach at USAA, and Pradeepa Narayanaswamy, an Executive and Leadership Coach at Toyota North America. They discussed ScrumTeam dynamics and tips on how to succeed in a Scrum environment, respectively.
Team VIctorious held their first Sprint Review of the first iteration of our team webpage for key stakeholders at Agile For Patriots and received positive feedback. We also held our Sprint Retrospective, refining our Team Agreement and Definition of Done. We created a list of "Start, Stop, and Continue."
What a week!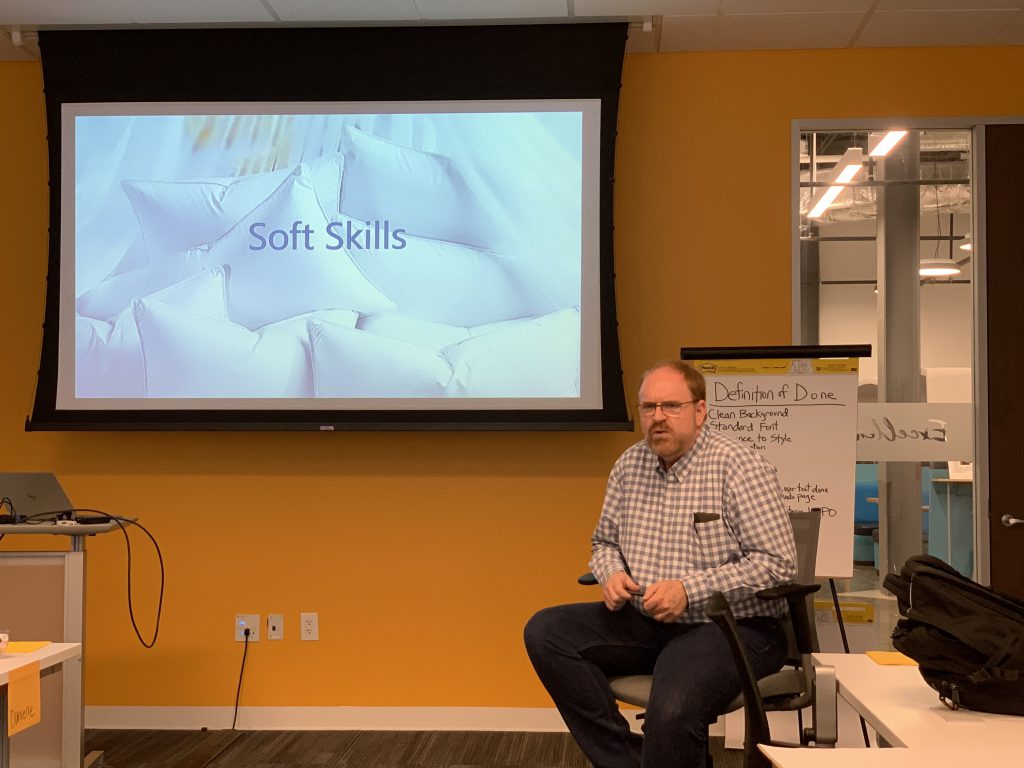 On Day Six, we learned about soft skills that will help us succeed as leaders from William "Red" Davidson, Agile coach, and overall "good" guy. He played a significant role in our growth and education of the Scrum framework through this program. Thanks, Red!
As a Team, we performed Sprint Planning, prepared a Sprint Goal, received priorities from the Product Owner Brian Smitherman, provided estimates and created a Sprint Backlog. Our Scrum Master, Robert Roling, kept us to the Scrum guideline for time box.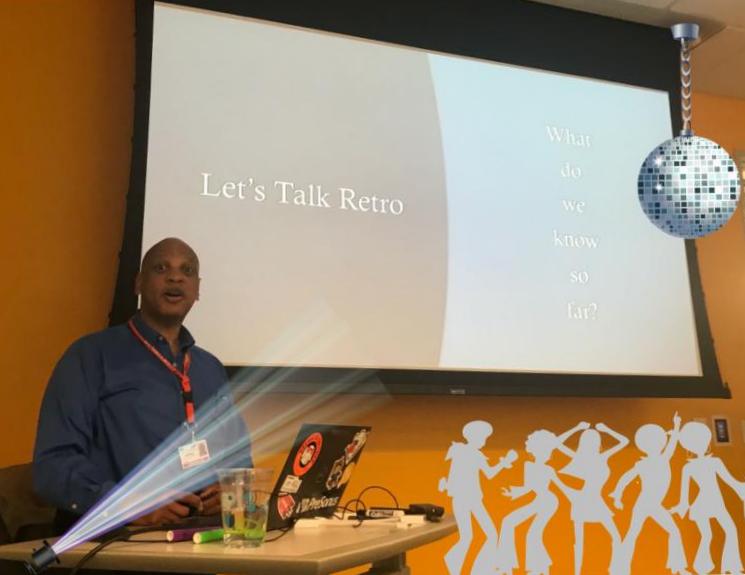 On Day Seven, Team VIctorious was graced by the presence of the "Agile Swiss Army Knife," Jeffrey Ball of USAA. Jeff discussed the Psychology of a Retrospective and provided our team with some Retrospective techniques we can use going forward in our careers.
Also on Day Seven, Steve Tallant, Agile Coach with SmoothApps provided valuable insight into Agile theories and practice, specifically on the optimization of delivering high-quality software and features.
After the Daily Scrum, the Dev Team: Charles Baldwin, Barbara DeVries, Clare Snow and Fred Williams divided the stories into tasks, leveraging Jira and Confluence. Dev Team members selected tasks and started working. Over the course of the day, numerous tasks were "done."

On Day Eight, Shari Barchus of Fringe Technology introduced the VIctorious team to the fundamentals of Jira and Confluence. The information presented allowed us to acquire a better understanding of how Jira software supports the management of tasks and meeting product goals. Team members can assign tasks and sub-tasks to each other that are complete with details, due dates, and reminders. Jira software is designed specifically for software development and support teams. It provides best-in-class agile tooling, deep developer tool integrations, and a focused development experience for your entire software team.
The Dev Team continued to advance the Sprint with Daily Scrum, completing "done" tasks, and progressing toward a potentially releasable product increment. The Product Owner provided details about the stories and refined the priorities.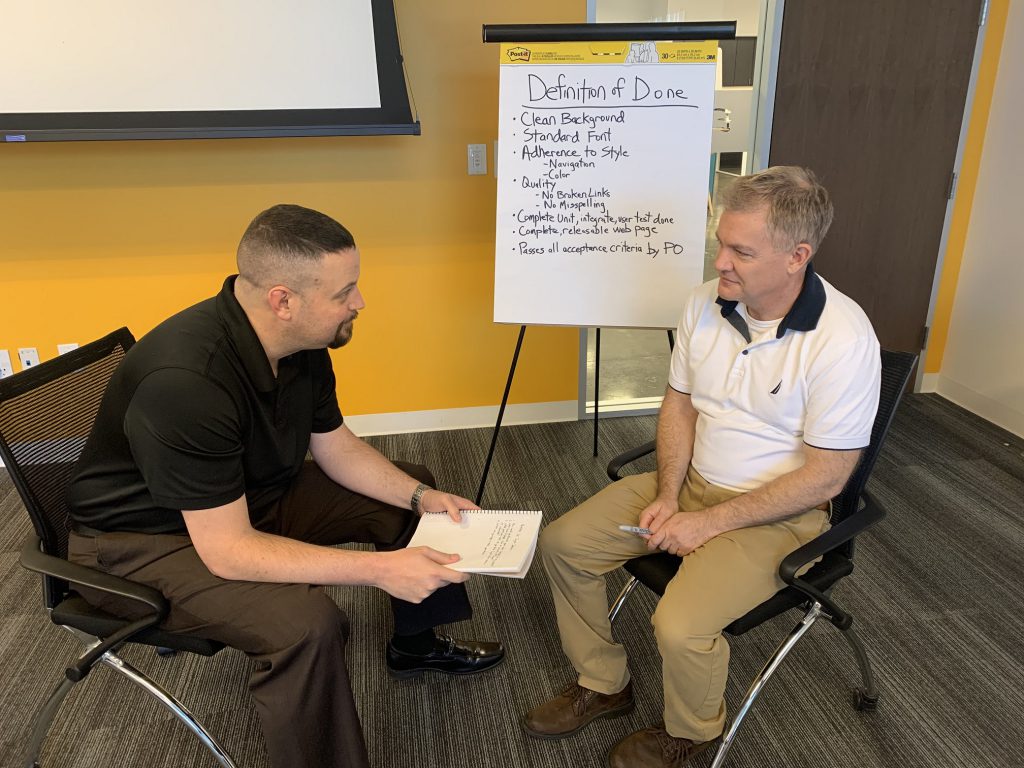 After the Daily Sprint, the team chronicled Team Victorious' journey as we Crawled, Walked and Sprinted through the Practicum. After developing the content, we posted it into the daily tabs on the webpage.
This closed out the content, design and testing of the website in preparation for the Sprint Review tomorrow.
We held 1:1 Scrum Team feedback as a learning and growing exercise.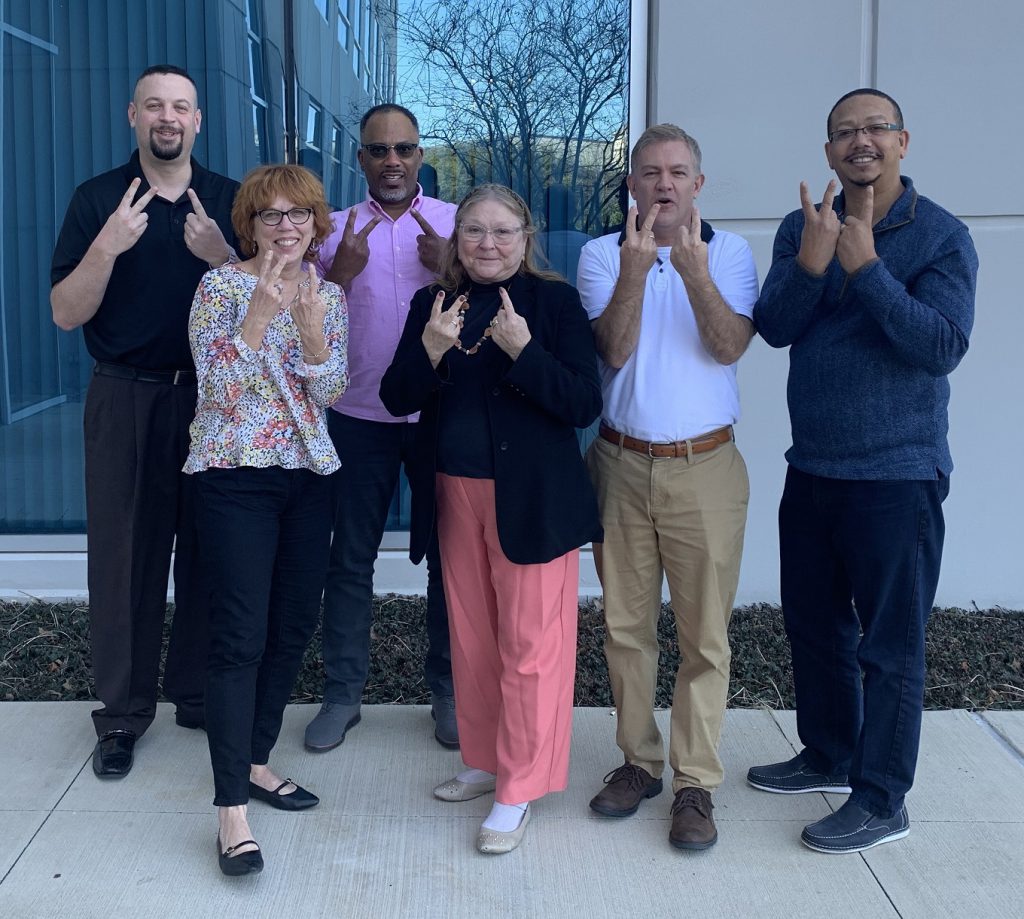 The VIctorious Team held the final Sprint Review of their final releasable product: a VIctorious alumni page integrated into the Agile for Patriots website.
Graduation!
We are VIctorious!
Team VIctorious would like to thank Agile for Patriots for providing us with this excellent training opportunity. Our participation in the two-week Professional Scrum Master practicum was a tremendous experience, which helped us put all the knowledge we gained into an application-based format. For this unique opportunity, we would especially like to thank Greg Gomel, Ravi Verma, William "Red" Davidson, and Danielle Kurek for supporting and guiding us through our developmental journey of becoming Certified Professional Scrum Masters. Additionally, we would like to thank all of the guest speakers who passionately shared their unique industry experiences to help us in pursuit of our future endeavors. The Scrum principles and values that we espoused were invaluable in becoming an efficiently functioning team. Again, thank you very much for your dedication and commitment to improving the lives of our nation's heroes.
We Are VIctorious!
Sponsors
Greg Gomel – Co-Founder, Agile for Patriots;
Founder and CEO, The Gomel Group LLC
Ravi Verma – Co-Founder, Agile for Patriots;
CEO, SmoothApps
Danielle Kurek – SmoothApps
Janie Purvis – SmoothApps
Host
Improving
Speakers
Don McGreal – Improving
Jeff Tillett – AppDynamics
Fred Leinweber – Paydhealth, LLC
Mark Lindsley – Santander Consumer USA
Crystal Edgely – Toyota Connected
Jay Arbetter – UBS
Tiffany Chu – McKesson
Jen Blatz – UX Research and Strategy Group
Derek Lane – USAA
Pradeepa Narayanaswamy – Toyota North America
William "Red" Davidson – Toyota Connected
Steve Tallant – SmoothApps
Shari Barchus – Fringe Technology
To learn more about Agile for Patriots, click here.
This page was created using WordPress and DIVI, with supporting tools Slack and Jira.